Purpose-built solutions for research, development, and testing.
High-precision virtual devices for software developers, security researchers, and pentesting teams.
We change what's possible, so you can build what's next.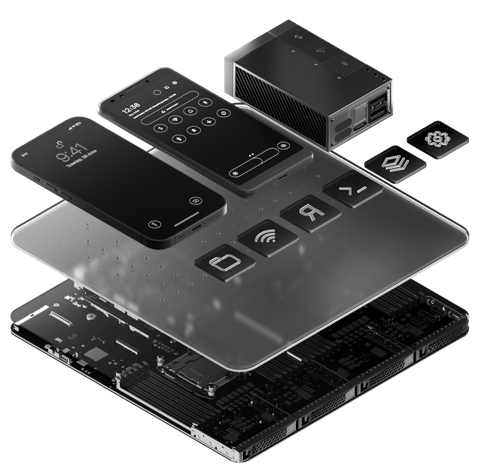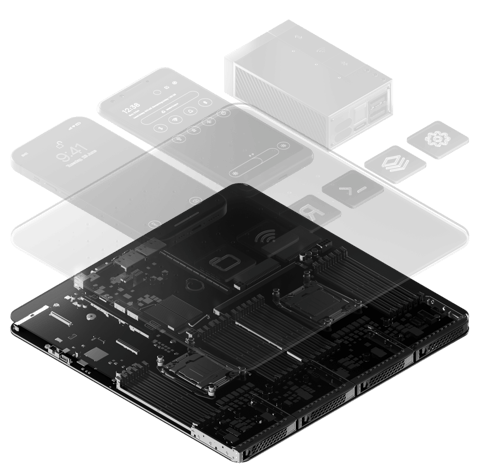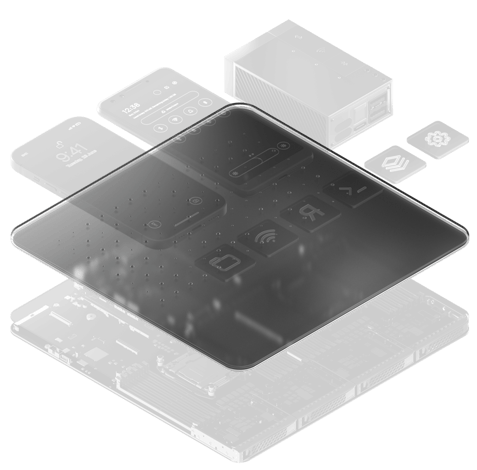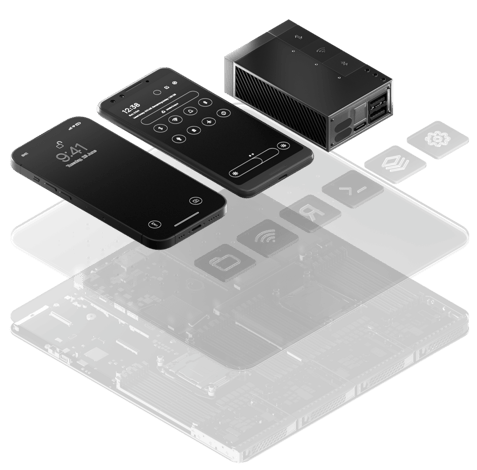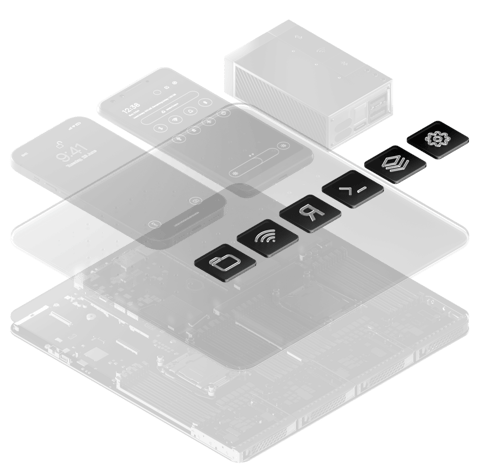 Platform Overview
We've developed a groundbreaking virtual hardware platform. We ensure software developers are well-equipped to research, build, and test on Arm-based technologies.
Explore the different layers of our platform using the up and down arrows.
Level 1
Arm Native Hardware
We use cutting-edge Arm hardware that enables us to virtualize Arm devices on their native architecture, combining high fidelity with on-demand availability. Available on-site or in the cloud – your choice.
Level 2
CHARM™
The Corellium Hypervisor for Arm (CHARM) is our proprietary type-1 hypervisor designed to run multiple complex devices, peripherals and chipsets on bare metal hardware. It's the only one of its kind in the world.
Level 3
Virtual Devices
Spin up an array of virtual smart devices – iOS, Android, and IoT. Built-in optional jailbreaking and root access is simple and safe to use. Designed to enable research, development and security testing not possible with physical devices or emulators.
Level 4
Powerful Tools
We've built-in advanced developer and security tools that enable incredible device visibility, introspection, and control. A powerful browser interface, CLI and API enables manual and automated processes and integrations.
Solutions for enterprises, governments, and experts around the world.
A flexible platform that integrates with your existing software development processes and systems.