iOS and Android virtual devices on-demand
Spin-up a near limitless combination of device and OS, from older versions to the latest, no jailbreak required.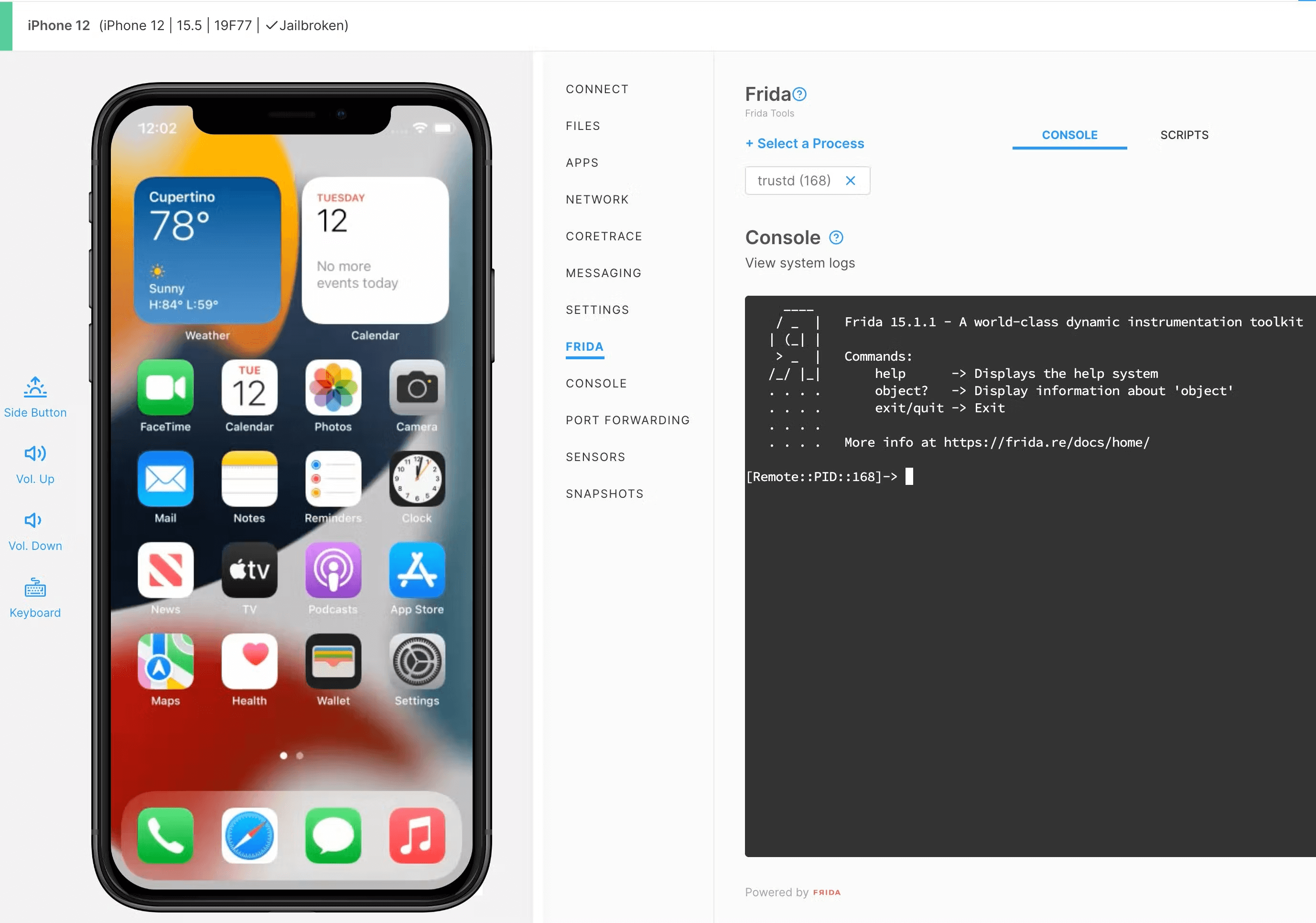 Mobile App Penetration Testing
The Corellium Arm virtualization platform provides one place for unprecedented mobile app penetration testing on virtual iOS and Android devices. The high accuracy, Arm-native model enables static and dynamic app vulnerability discovery and exploitation testing. It's not an emulator or simulator; it's Arm on Arm virtualization.