Powerful Mobile App Security Testing
Corellium provides developer and security teams with advanced mobile app security tools and integration capabilities so they can build, test, and secure mobile apps across a near-limitless combination of phone and tablet models and OS versions.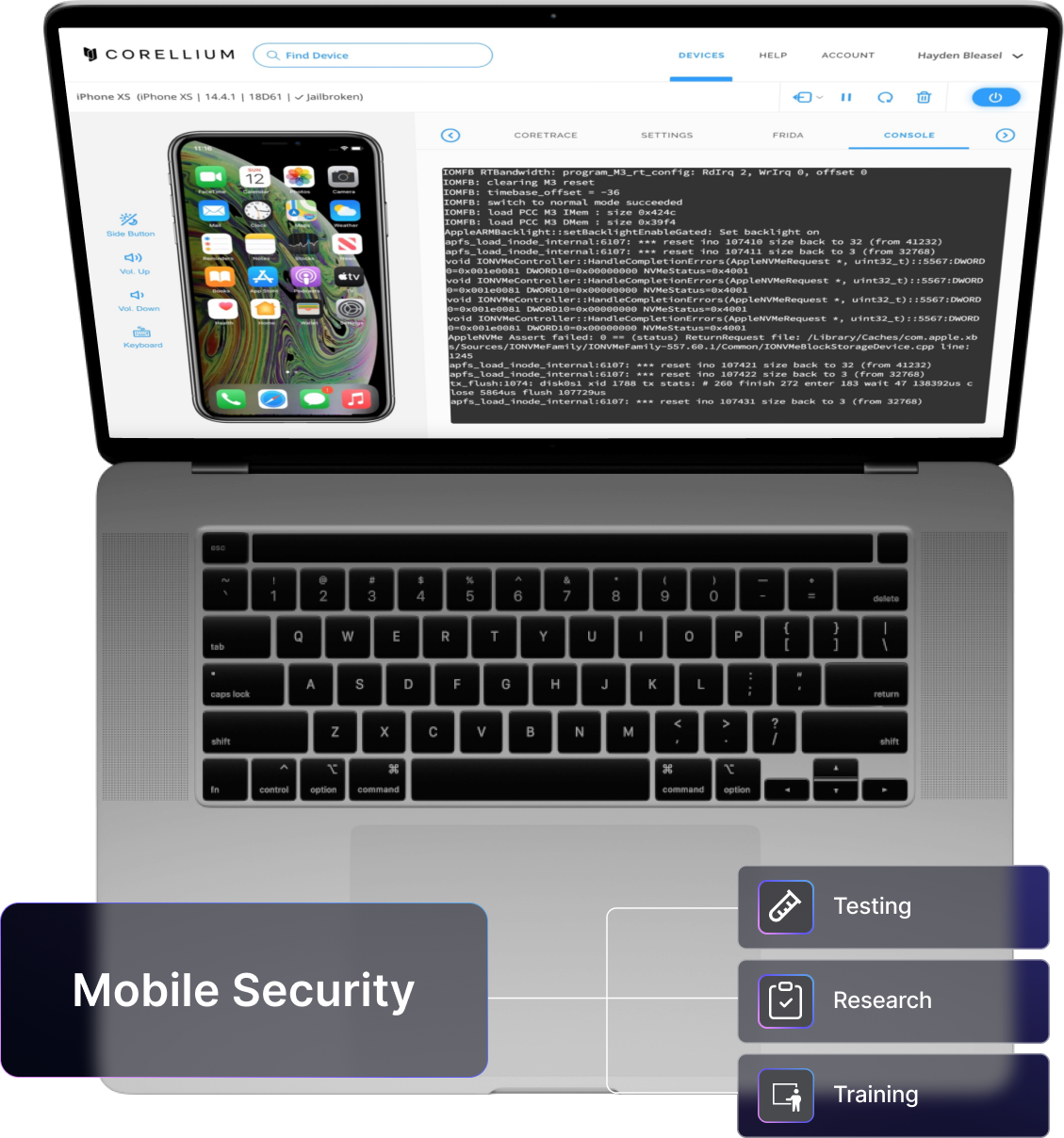 Corellium virtualizes OS and Android devices on the most powerful and accurate app testing platform in the world.
Ditch emulators and physical device labs
Achieve Arm-native performance, accuracy, and device behavior not possible with Android and iOS emulators or physical device labs.
Improve security testing confidence at lower costs, while accelerating DevOps cycles.
Unparalleled control
Select from a comprehensive list of mobile devices and OS combinations.
Control sensors like battery, GPS, and the environment to simulate real world conditions.
Play video and screen record at native FPS through native hardware and GPU acceleration.
Advanced mobile app security testing tools
Easily gain root access, view kernel logs, and modify file systems.
Use CoreTrace to monitor system calls and network traffic in real time.
Pause and resume device operations to facilitate security testing.
Snapshot and clone device states to simplify reproducibility, record bugs, and audit test procedures.
Convenient platform flexibility
Our Corellium Cloud runs securely on AWS Graviton Arm servers, ready to go.
If you have a private AWS cloud deployment, we support that too.
And for onsite or air-gapped needs, Corellium Appliances let you entirely do your own thing.
Register for a Free Trial