Corellium partners with Arm to accelerate IoT development and testing
We are very excited to announce our new partnership and joint technology collaboration with Arm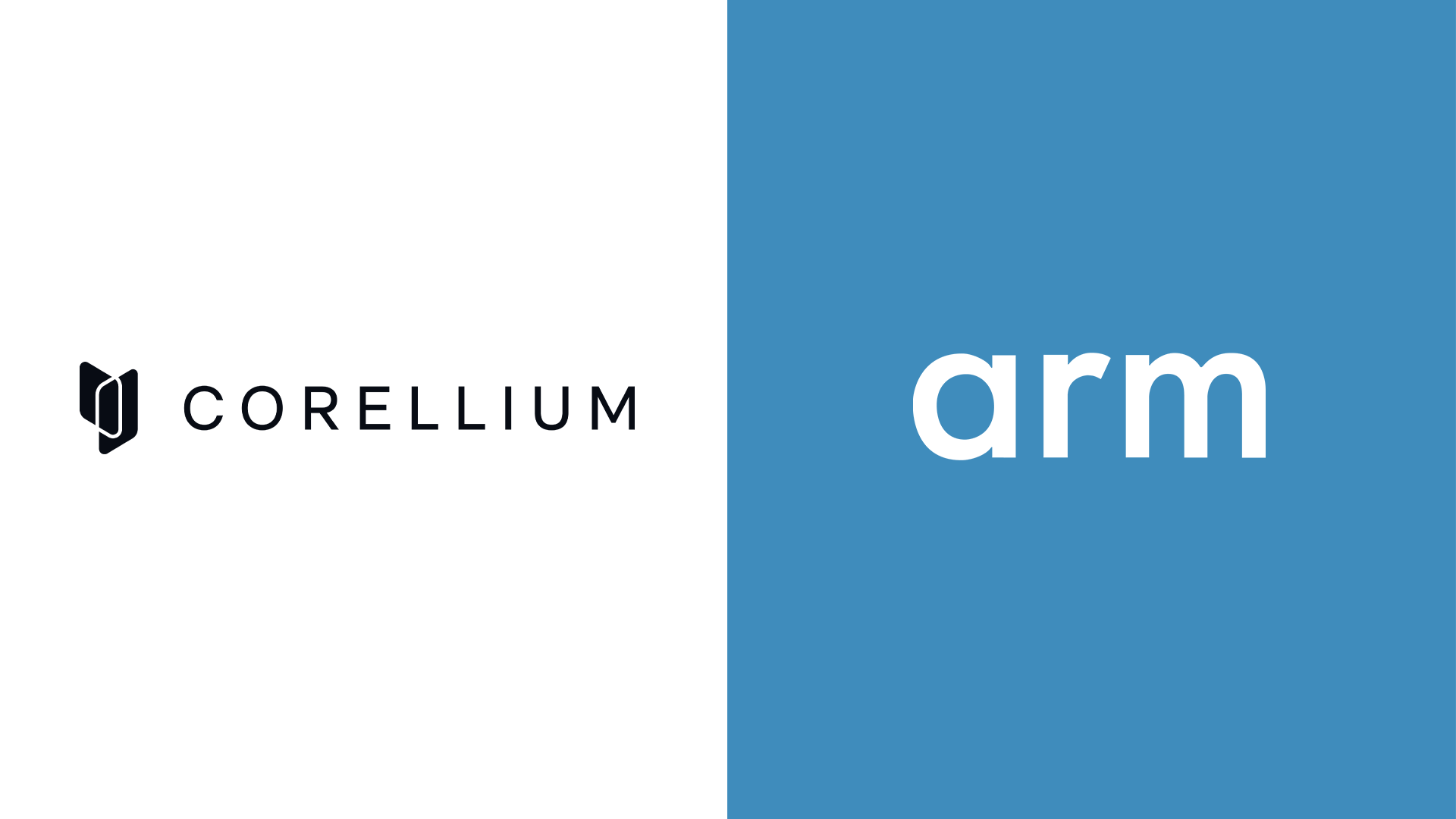 Today, there are almost as many connected IoT devices globally as there are people – over 7 billion. That number is expected to grow to 25.4 billion IoT devices by 2030.
These astounding numbers mean two things: the IoT device attack surface is rapidly expanding, as is the demand for an efficient way to develop, test, and secure these devices. This need has been underserved by today's developer tools – until now.
We're excited to be working with Arm, the company at the heart of IoT, to accelerate IoT development and testing with high-speed virtual hardware. Arm is licensing Corellium's virtualization technology as part of its Arm Virtual Hardware (AVH) offering, enabling high-performance and accurate virtualization of IoT devices.
By shifting from physical to virtual devices, developers can begin co-designing software without waiting for physical hardware to be complete, thus shortening time to market. They can also take advantage of cloud-based tools for testing automation and CI/CD, adopting simpler and more efficient workflows to meet demands for higher performance, faster delivery, and increased security.
With Corellium's virtualization technology, Arm Virtual Hardware is able to support a greater number of IoT devices and components, so developers benefit from a broader range of models to test and develop on. Corellium-based models available on AVH today include offerings from NXP® Semiconductors, ST Microelectronics, and Raspberry Pi.
Mohamed Awad, vice president, IoT and Embedded at Arm, stated:
We are committed to simplifying IoT development and enabling software and hardware co-design. Through our partnership with Corellium, we have been able to rapidly expand Arm Virtual Hardware – an entirely new way for software developers to innovate and accelerate product design for diverse IoT devices, all in the cloud.
Our mission at Corellium is to equip developers with the tools they need to build, test, and secure the next generation of devices. A primary objective of our Series A investment was to accelerate our initiative to transform IoT development, as we have done with mobile. Our partnership with Arm represents an enormous step forward in achieving that goal, as Arm powers the vast majority of IoT devices in use every day. Our team couldn't be happier in achieving this critical milestone.
We'll be posting more details about how this partnership will benefit OEMs and provide important insights into the technical aspects of this new way to test IoT devices. Stay tuned.
---
Keep reading
Thoughts, stories and ideas from the Corellium team.
Keep reading
Thoughts, stories and ideas from the Corellium team.
View all posts
Subscribe to stay connected
Stay up to date with the latest news and announcements.