For research and testing, the iOS jailbreak is obsolete
Gain one-click root access to virtual iOS devices with the Corellium Hardware Virtualization platform. Developer and security teams need virtual iPhones and iPads to build and test mobile apps with advanced security research and testing tools.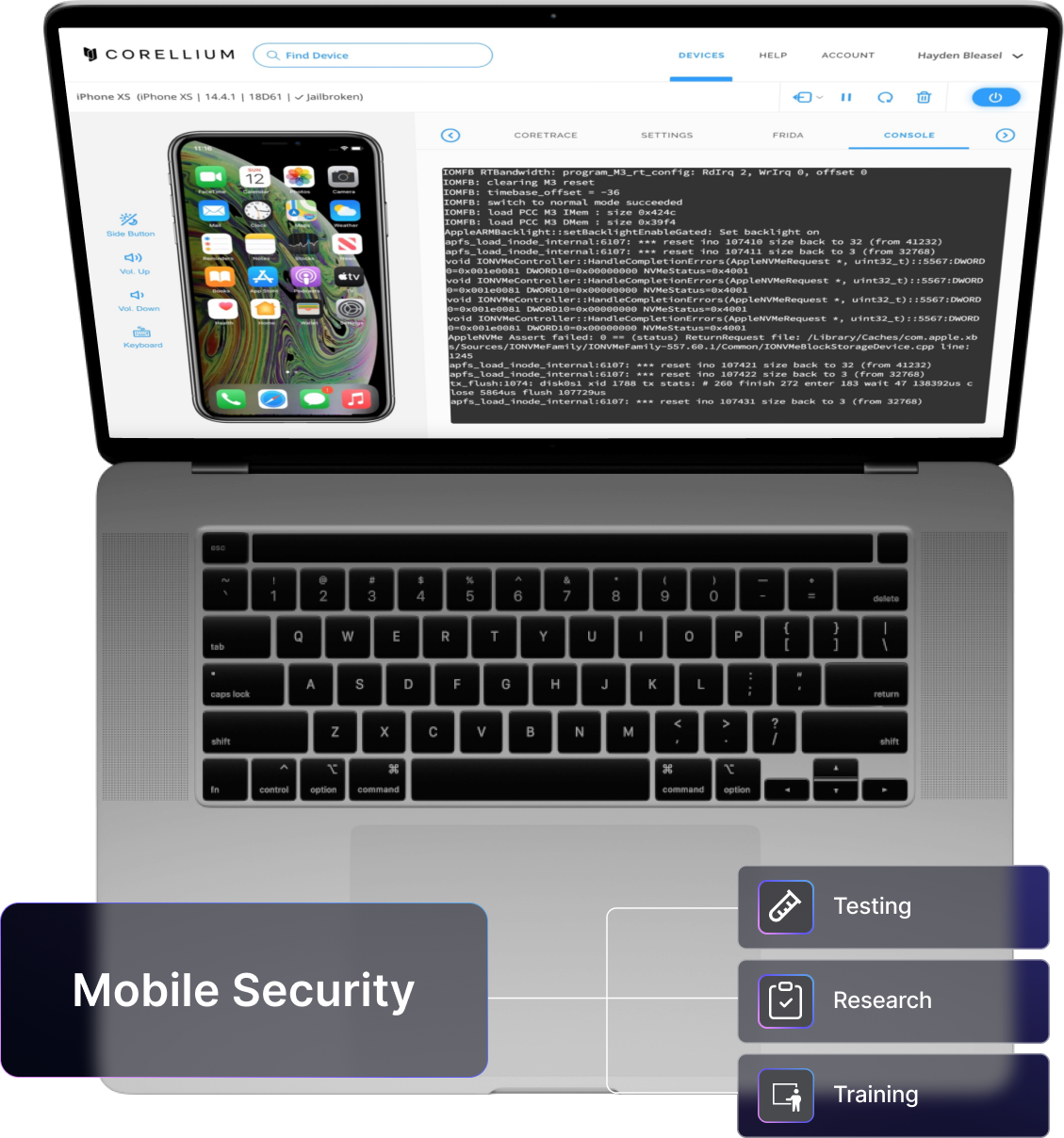 Corellium is the most powerful iOS security testing, research, and education platform in the world.
Mobile App Penetration Testing
Highly accurate virtual device models enable static and dynamic app security and penetration testing that is not possible with emulators or simulators alone.
Mobile Vulnerability Research
Arm-native virtualization provides never-before-possible security vulnerability research for iOS devices with built-in deep forensics and introspection tools.
Mobile Security Education
Professors and trainers can accelerate virtual learning by teaching computer science and cybersecurity courses through simple browsers — removing the need for physical devices.
Solution Flexibility
Corellium is offered as cloud SaaS running on AWS Graviton Arm servers, and for onsite and air-gapped needs, offered as pre-configured Arm server appliances.
Register for a Free Trial